Twilight Dreams
New Classical Music,
Photographs and Songs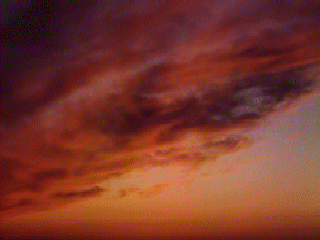 Listen to the Color of your Dreams
---
Table of Contents
.
New Classical Music, Photographs, Poetry, plus Java Applet Heaven !
Join the James Signorile fan club!
Home || After Dark Screen Savers|| 3rd party AfterDark ScreenSavers || Windows 95 Screen Savers || 3rd party Win95 ScreenSavers || Screen Savers system requirements || Screen Saver Programming || Groundhog Heaven || The saga of Chew and Chomp || Cool Links || My Awards || Twilight Dreams || Music || Photographs || Songs || Java Applets
---
Twilight Dreams
is created by James V. Signorile
You can Jim Signorile at
jim@jamessignorile.com
---
The above picture "Twilight Dream" (twilight.gif), was photographed by and copyright © 1970-2004, James V. Signorile.
"Pixel Dreams", "Twilight Dreams" and "Twilight Dream" are copyright © 1990-2004, James V. Signorile.